14 Days, The Classic Rhine
on Crystal Bach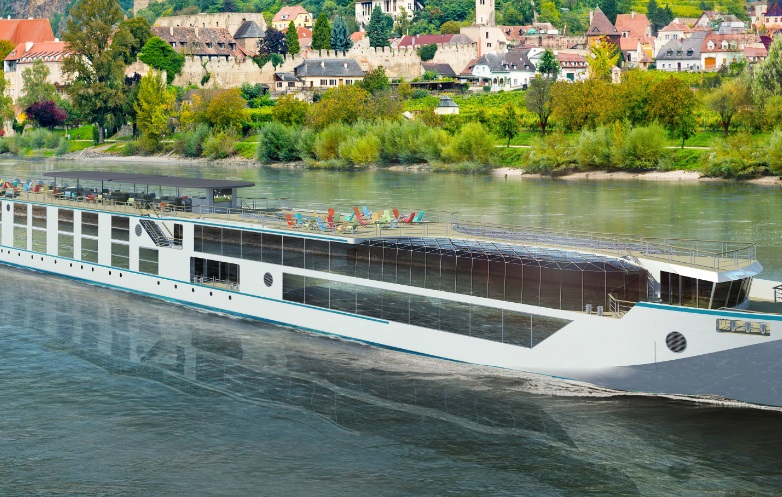 14 Days, The Classic Rhine
With its castles, historic towns and terraced vineyards, so beautiful is the Upper Middle Rhine Valley the entire region is a treasured UNESCO site, notable for its breathtaking Rhine Gorge and iconic Lorelei Rock. Follow the Rhine and Moselle rivers to explore world-class cities and scenic villages in Belgium, Germany, Netherlands and Switzerland.

By sea, river, land and air, Crystal has redefined the way the world views luxury travel. Since the beginning, Crystal has set the bar of excellence for luxury travel. Today, we are redefining it altogether, presenting the savviest world travelers with choices, experiences and luxuries unmatched in the industry. By Ocean, River, Yacht and Air, each Crystal Experience is designed to showcase the world and its wonders in the most remarkable ways. Join us as new adventures unfold…
This is an Exclusive Offer
Ensemble Exclusives:
Onboard Credit: $200.00 Per Person
Disclaimer: Restrictions may apply. Offer may not be combinable with all fares and may be limited to bookings made
...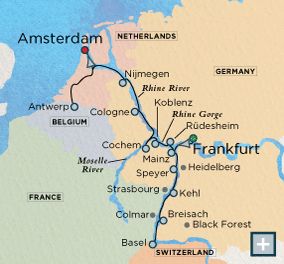 | Day | Destination | Arrive | Depart |
| --- | --- | --- | --- |
| Sun | Frankfurt, Germany | | 9 pm |
| Mon | Daytime Cruising along the Rhine River | | |
| Tue | Breisach, Germany | 8 am | 10 pm |
| Wed | Basel, Switzerland | 8 am | |
| Thu | Basel, Switzerland | | 7 pm |
| Fri | Kehl, Germany | 8 am | 10 pm |
| Sat | Speyer, Germany | 8 am | Midnight |
| Sun | Mainz, Germany | 6 am | 1 pm |
| Sun | Cruising The Rhine River | | |
| Sun | Rüdesheim, Germany | 3 pm | |
| Mon | Rüdesheim, Germany | | 8 am |
| Mon | Cruising The Rhine River | | |
| Mon | Koblenz, Germany | 2 pm | 11 pm |
| Tue | Cochem, Germany | 6 am | 2 pm |
| Tue | Cruising The Rhine To Moselle River | | |
| Wed | Cologne, Germany | 8 am | 11 pm |
| Thu | Nijmegen, Netherlands | 8 am | 2 pm |
| Thu | Daytime Cruising along the Rhine River | | |
| Fri | Antwerp, Belgium | 8 am | 8 pm |
| Sat | Amsterdam, Netherlands | 9 am | |
| Sun | Amsterdam, Netherlands | Disembark | |