Paradise on a Grand Scale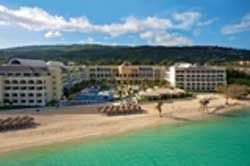 Paradise on a Grand Scale
Enhance your next all-inclusive experience in paradise with the unequaled bliss of the Grand Iberostar resorts in Jamaica, the Dominican Republic, and Mexico. With exquisite dining options, exclusive spas that are immersions into lavish pampering treatments, extravagantly spacious suites with views to match, a personal butler, and concierge service, this is tropical living redefined.
Savor pure island vibes and the Grand
...

GOGO Vacations is a leading wholesaler of value and amenity-packed vacation packages with more than 40 local sales offices, exclusively serving the travel agent community. Since 1951, travel professionals have turned to GOGO Vacations for its depth and breadth of product and destination offerings. This product range was significantly enhanced in 2008, when GOGO become part of global travel group Flight Centre Limited.
GOGO now has access to the world's most extensive product distribut
...
This is an Exclusive Offer