West Coast of Mexico - Up to $225 Resort Credits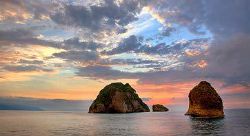 West Coast of Mexico — Up to $225 Resort Credits
Puerto Vallarta, Riviera Nayarit and Los Cabos host some of Mexico's most fabulous resorts. The upscale Villa Group Resorts, Garza Blanca Preserve Resort & Spa and Hotel Mousai offer their guests beautiful beachfront havens, outstanding service, amazing views and divine amenities.
Book flight and hotel vacations to these featured properties to take advantage of up to $225 in resort
...

Delta Vacations gives you the benefits and flexibility to truly own your vacation experience with packages inspired by hundreds of destinations, thousands of accommodations and endless activities.
Benefits of booking with Delta Vacations:
Enjoy savings when you package your flights, hotels, car rentals and more to any of our 300+ destinations worldwide.
Relax and book your dream getaway with ease, knowing you're getting the best price with our
...
Multiple itineraries available