Hawaii with Oahu & Maui, Classic Group, 2022 Classic Group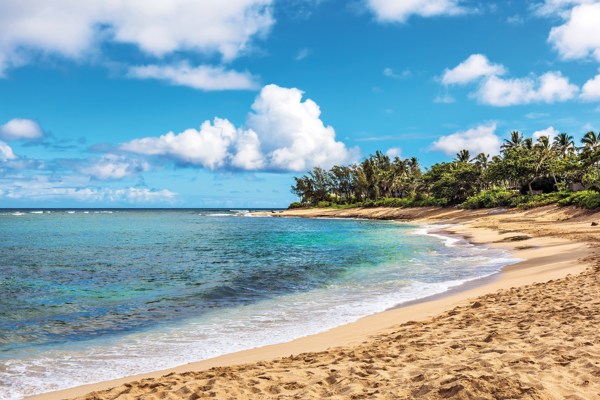 Hawaii With Oahu & Maui, Classic Group, 2022 Classic Group
Hawaii's traditional greeting, Aloha, embodies hospitality, respect, love and welcome. Experience the magic of these tropical islands and meet its gentle people on your unforgettable Hawaiian guided vacation. Look beyond the swaying hula dancers, ukuleles and floral shirts to celebrate local traditions and flavours. An incredible journey awaits as you get to know Oahu and Maui intimately while having time to relax at your oceanfront resorts.
Choice Highlights
Choose between two carefully selected activities
Maui: Choose to visit the Haleakala National Park offering an astonishing volcanic landscape.
Maui: Set sail to the crescent-shaped Molokini Island for a memorable snorkeling trip.
Well-being
: Enjoy the comfort of Insight's luxurious, air-conditioned, 40-seat coach with double the standard legroom and onboard washroom. Our customized luxury coaches are sanitized before the start of your tour and are maintained to very high standards. Physical distancing measures have been implemented on our customized luxury coaches.
: Experience enhanced hygiene protocols to align with the latest guidance following COVID-19. All Travel Directors, Well-Being Directors and Drivers have completed training in enhanced well-being and hygiene protocols.
: Our Well-Being Directors take a proactive approach to your welfare ensuring all well-being regulations are met (available on tours with 21 or more guests).
: Hand sanitizer is freely available on board for you to use throughout the day.
: We only work with establishments we are confident will consistently adhere to our high well-being standards, which include hotels, restaurants and sight-seeing venues.
Top Rated Highlights
Honolulu: Visit Pearl Harbour and step aboard the USS Arizona Memorial as you listen to the moving audio guide and recount the events that led the US to join World War II.
Honolulu: Journey to the Punchbowl National Memorial Cemetery of the Pacific, honouring all those who served in the US Armed Forces and lost their lives during World War II, the Korean War and the Vietnam War.
Maui: Visit the awe-inspiring Iao Valley State Park and see the 1,200-foot landmark Iao Needle, overlooking the final resting place of Hawaii's native chiefs.
Maui: Visit one of the last working pineapple farms with a fun and knowledgeable Local Expert. Discover the impact these plantations had on the islands and sample some of the extra sweet Maui Gold variant.
Maui: Choose to visit the Haleakala National Park offering an astonishing volcanic landscape.
Maui: Set sail to the crescent-shaped Molokini Island for a memorable snorkeling trip.
Authentic Dining
Oahu: Dive into an al fresco, sustainably sourced Farm-to-Table lunch while enjoying epic views of the North Shore.
Maui: You are invited to choose your own dining experience from a selection of restaurants for your Dine-Around Evening. Your options include a magical evening at the Wailele Luau for a taste of traditional Polynesian cuisine and dance or one of your resort's other acclaimed restaurants.
Maui: Indulge in a Farm-to-Table lunch at the Hali'imaile General Store, a plantation shop in the early 20th century, now a restaurant known for its outstanding island cuisine.
Dining Summary: 6 Breakfast (B), 3 Dinner with Wine (DW), 1 Lunch (L), and 1 Lunch with Wine (LW)
Make Travel Matter
Oahu: MAKE TRAVEL MATTER® as you join an eco-tour with your Local Expert in the Hawaiian Legacy Forest and plant a native Milo tree contributing to the healing of the local ecosystem.
Insight Experiences
Oahu: On your journey around Oahu take in epic views from Pali Lookout. Travel beneath the towering Ko'olau Cliffs and along the rugged Windward Coast. Reach Sunset Beach and visit Haleiwa, the social and artistic hub of the North Shore.
Additional Included Highlights
From time to time, your Travel Director will delight you with an Insight Flourish, which is a local specialty representing the destination.
Hotel and restaurant tips are included - you'll never have to worry about how much to give, nor search for foreign currency. We also include all taxes and porterage charges at hotels.
We carry your bags for you and promptly deliver them to your hotel door.
If your arrival and/or departure flights are as per the itinerary start and end dates, then transfers are available at scheduled times. If your flights are outside these times, or you have booked additional nights accommodation with Insight Vacations, you may purchase transfers or make your own way from/to the airport.
Our highly-skilled Travel Director will ensure your journey is seamless, serving as your expert guide, consummate organiser, and friend overseas.
Personal radio headsets give you the freedom to wander during visits to famous highlights, without missing any of your Local Expert's fascinating commentary.
Stay connected with friends and family with our complimentary coach and hotel Wi-Fi (where available).

At Insight Vacations, we have been in the business of creating magical experiences for travelers for over 40 years. But for us, it's never been just a business. Travel in its truest sense - not just going to incredible places, but really connecting with them, in an authentic way - is both a joy and a personal passion, for every member of our team. Let us share that passion with you. We'll take you on an unforgettable journey. We'll immerse you in unique experiences, and we'll introduce you to am
...